Gerard Butler is Producing a 'Law Abiding Citizen' Sequel
He's unlikely to star again, but he will be involved behind the scenes.
2009's crime thriller 'Law Abiding Citizen' clearly has its fans. And among them? Star Gerard Butler, who appears ready to bring more of the story to screens. But the twist is, he probably won't be in front of the cameras this time.
Should you need your memory refreshed, here's the basics for the movie: it
starred Butler and Jamie Foxx and was directed by F. Gary Gray. The story follows assistant district attorney Nick Rice's (Foxx) pursuit of Clyde Shelton (Butler), a frustrated father who implements an elaborate and twisted plan to bring down the entire judicial system in Philadelphia after a plea bargain by Rice sets free the man who murdered Shelton's wife and daughter.
The cast for this one also includes Colm Meaney, Bruce McGill, Leslie Bibb, Regina Hall, Gregory Itzin, Viola Davis, Roger Bart, and Michael Kelly. While the critical reaction to the movie was far from positive when 'Law Abiding Citizen' arrived in theaters, the audience response was more enthusiastic, and it ended up earning more than $130 million.
Part of the reason for the sequel being thrown into more active development? The fact that the original landed on Netflix last December, and quickly became one of the most popular movies on the service, along with 'Red Notice' and 'The Unforgivable'.
Story details for the new movie are under wraps for now, but while Butler is certainly one of the producers, he's yet to make a deal to return as an actor for the new movie – which is not all that surprising since (spoiler alert) his character dies at the end of the first "Citizen". It appears more likely that it could continue the story of Foxx's Rice, the crusading ADA whose life was impacted by his and Shelton's actions. Or it'll be a completely fresh tale.
What we do know is that writer/producer Kurt Wimmer will be back alongside fellow producer Lucas Foster. Rivulet Films' Rob Paris and Mike Witherill are producing alongside Foster and Wimmer, plus Village Roadshow Pictures' Tristen Tuckfield and Jillian Apfelbaum, who will be executive producers.
As for who could direct the movie? It's far too early for that sort of talk, though the team could tempt Gray to return. And if he doesn't, Wimmer also has directorial experience.
As a writer, Wimmer most recently created original screenplay 'The Beekeeper' which is being turned into a new action thriller for David Ayer to direct and Jason Statham set to star.
"I am delighted to partner with Rob, Mike, and Village Roadshow Pictures, together with my frequent creative partner Kurt Wimmer, to revisit these great characters and this compelling topic which seems even more relevant today than when we made the original film," says Foster. "We're going to blow your mind… again."
The business of Gerard Butler sequels is a busy one of late – he's back for a 'Den of Thieves' follow-up and 'Greenland: Migration' is in pre-production, while a forth 'Olympus has Fallen' follow-up, 'Night has Fallen' sits at the pitch stage.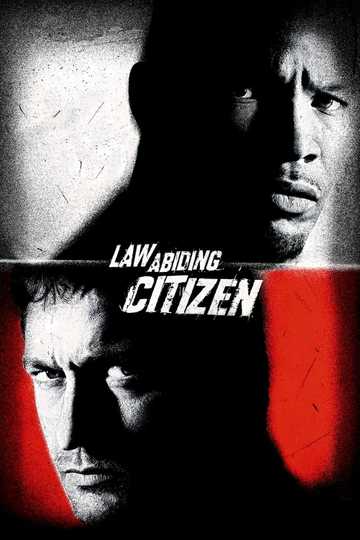 "Justice at any cost."
1 hr 49 min
Oct 15th, 2009